Our ways of identifying client needs involves in depth involvement with your health conditions. We speak with your primary Physician, we'll get to know your family and we'll familiarize ourselves with your home culture. We adapt to you. We care for you.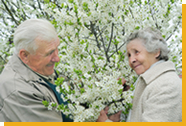 Superior Home Health Care is focused on providing easy access to personalized health care solutions to families in Texas. Your health center is your home. We can bring all the necessary assistance which can make your stay at home more comfortable and easy. With our team, we'll find ways to manage your illness, address every cause of pain and increase your home safety.
We have a supervisory staff who can give education to the client and other people who participate in the caring process. Our highly professional and experienced team assures a quality of care even beyond the State standard.
You can call us anytime of the day and you will speak with someone who can answer your queries right away. Please contact us at – (972) 994-9993.